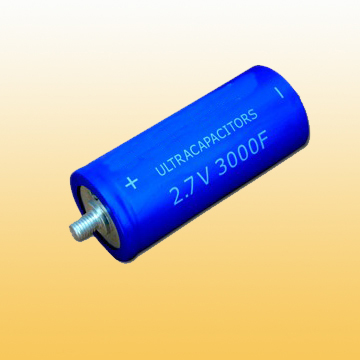 Product Name:Screw Termination Super Capacitor
Series:STN
Operating Temperature Range°C:-40~+70°C
Working Voltage Range:2.7Vdc
Capacitance Range:650F~10000F
Load life:1,000,000 cycles
See Details...
Screw Termination Super Capacitor, Thread Terminal super capacitor, Ultracapacitor,screw terminal.
Features:
1. High power performance;
2. Low ESR;
3. Over 1,000,000 duty cycles;
4. Welded terminal.
Applications:
1. Pitching control system of Wind Turbine Generator;
2. EV/HEV;
3. Hybrid drive trains;
4. Mass transportation braking energy recovery system;
5. UPS/DVC;
6. Heavy duty machinery;
7. Locomotive engine startup system.
Standard Ratings for STN Series
UR
(Surge Voltage)
Code
Rated
Capacitance
25°C
P/N
2.7V
(2.85V)
2R7
650F
STN2R7657*605157
1200F
STN2R7128*607480
1500F
STN2R7158*608591
2000F
STN2R7208*60102108
3000F
STN2R7308*60138144
5000F
STN2R7508*60210216
10000F
STN2R7109*76240246
Custom Products are avaiable on request. If you cannot find the specification you need in here, please contact us to confirm.